Carol's Moveable Feast offers a range of fully-supported active foodie trips. These are accompanied by Carol and/or one of her amazing expert guide staff. Accommodation, most meals, guide services, visits, van support (where needed), luggage transfers and entrance fees are all included. We also offer bespoke guided tours, tailored to your individual likes and interests.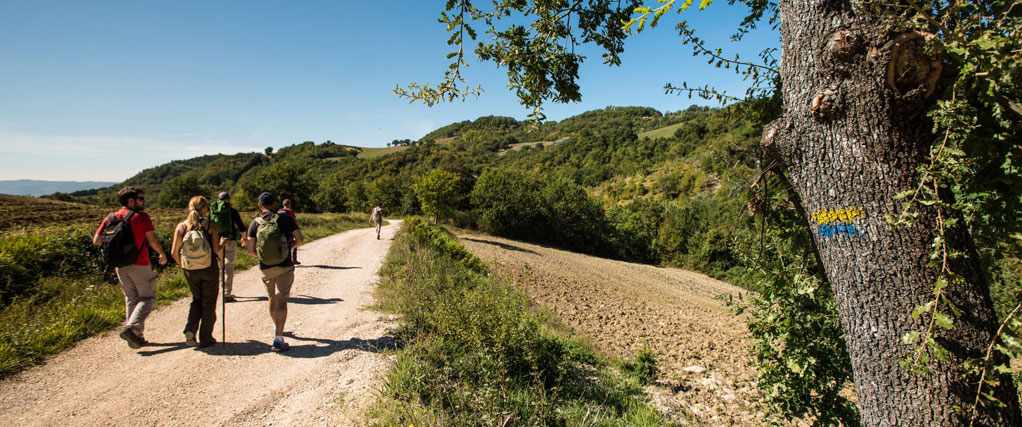 TUSCANY HIKING & YOGA
Type: Easy/Active, Foodie
Departures: Please contact us for dates and departures.
Join myself and Karen Dubs, yoga teacher/health coach and founder of the Flexible Warrior for an extraordinary 8-day hiking and yoga adventure in Tuscany.
We'll take you to places you'd never imagine in your wildest dreams! From exclusive Tuscan walks in stunning, breath-taking landscapes––to meals in private homes, villas, with winemakers, at small farms and in the kitchen with Italian nonna's.
We've crafted a unique itinerary of farm and villa stays combined with precious, unreachable visits you'd never find on your own. Add in a daily dose of yoga or meditation, massage and THERE YOU HAVE IT! The healthy, vigorous, insightful and fun active vacation of your dreams.
This trip is chock full of surprises and treats including Tuscan craft beer and cigar tastings (optional!) and much more. A real insider's walk into the genuine side of Tuscan life. Space is limited. Grab your spots now!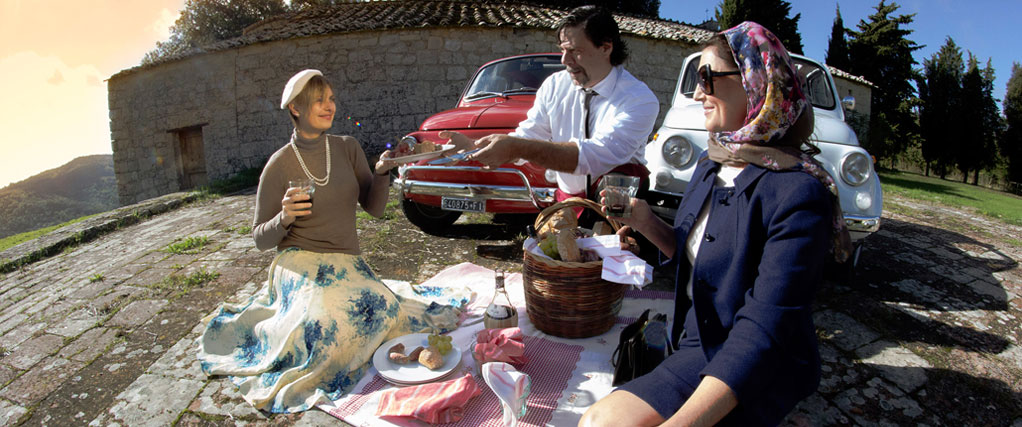 Celebrating Italy
Type: Easy/Active, Foodie
Departures: Please contact us for dates and departures.
This trip is ideal for yoga groups, runners and walkers alike or friends traveling together. Based from a heavenly villa property that features a comfortable, spacious area to practice yoga, the tour's thoughtfully crafted itinerary provides a glimpse into authentic Tuscan living. Come explore lesser trodden landscapes, secret corners and local hangouts. Your adventure will find you on foot, squeezed into a Fiat 500m and trekking across rolling, green countryside. Marking the beginning of each day, your daily yoga practise brings balance to the hours spent indulging in exquisite local fare while immersed in the area's cultures, local characters weighing in on conversations with their own unique anecdotes. Connect with an authentic experience of Tuscan life!

"Carol has a way of creating one of a kind experiences which allowed us to immerse ourselves in the region. I recall not feeling so much like a tourist but more like a thread of the tapestry of the region. Carol created the experience and allowed each of us to draw from it in our own way."
Sherry Thrasher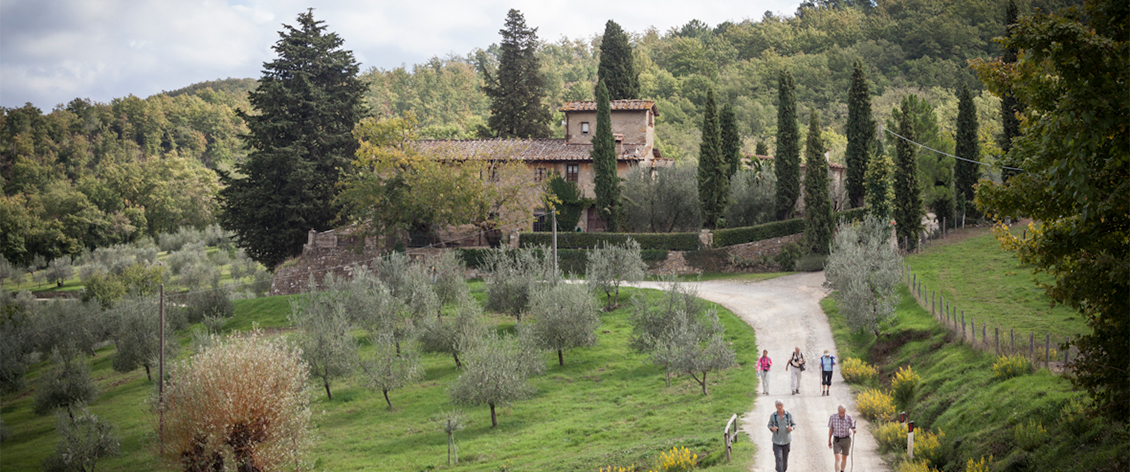 At Home in Tuscany
Type: Easy/Active, Foodie
Departures: Please contact us for dates and departures.
Treat yourself to one week of invite-only Tuscan experiences from your villa-base home. Daily excursions are spent in the company of local artisans and artists who have dedicated their lives in pursuit of their chosen craft, whether that be cheese, wine, chocolate or the local basket weaving tradition.
Discover Florence's rich history, brought to life as you walk the narrow cobblestone streets and admire the local architecture. We'll cover markets and slip through the back door of some amazing boutiques and jewelers. We'll enjoy time recharging in paradise, from poolside massages to preparing meals together, laughing and taking lazy strolls.
Don't miss out on this amazing opportunity to indulge and enjoy all things Tuscan, while your local hosts orchestrate an amazing and energizing week of sun, fun, pleasure and surprise.

"Carol's passion is evident in her infectious enthusiasm and desire to share her love of Italy! Not only does she have a broad and deep knowledge regarding the history, arts, food and wine of the area you are visiting, she knows all the little nuances to successfully negotiate your day."
Cynthia Johnson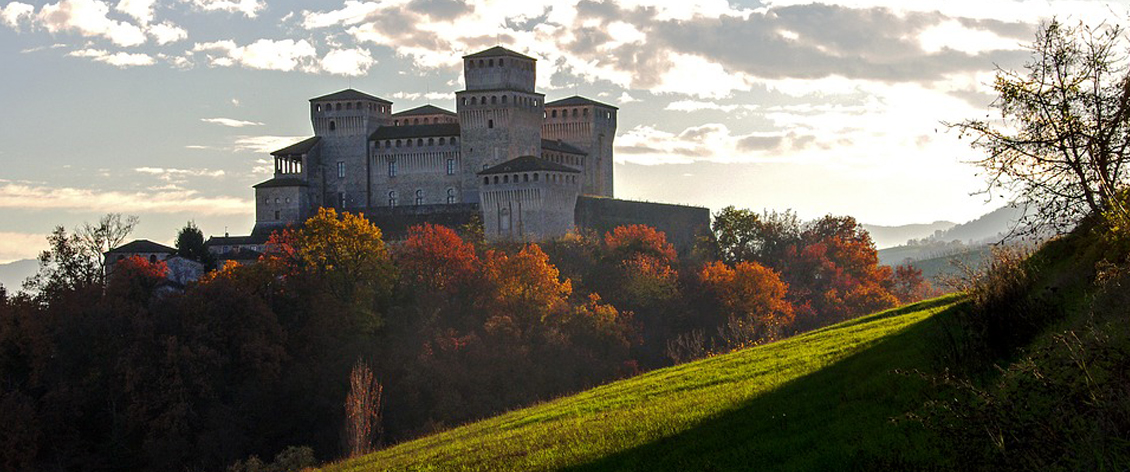 LA BELLA ROMAGNA
Type: Easy/Active, Foodie
Departures: Please contact us for dates and departures.
The Romagna region is the culinary heart of Italy, whose landscape is as rich as its food. The gregarious Romagnoli people are among the most welcoming in Italy. Join us to explore this magnificent area and sample its unique food and drink. You'll fall in love with the region's cheese, cold cuts, beef, pork, virgin olive oil, piadina bread and world class wines. Our 4 night / 5 day tour takes in Ravenna and several tiny hill top towns. We'll eat in a range of eateries from traditional family run 'osterie' to elegant restaurants. We won't neglect the region's history and art. The powerful Monetfeltro and Malatesta families made the region's cities important Renaissance centres. Many of the 'greats' left their mark, from Raffaello to Piero della Francesca, from Dante to Leondardo da Vinci. Romagna really is 'bella' in every way!

"Carol took great care to find out what I liked, what I wanted to do and see, and the kind of accommodations that would suit my tastes."
Carolyn Exelby