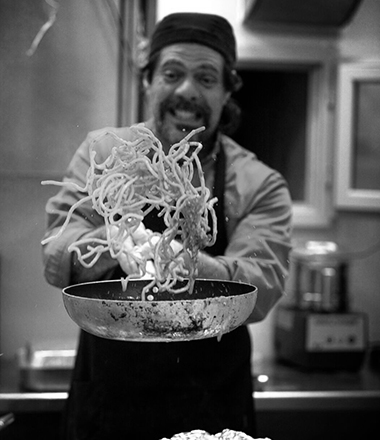 Andrea Anichini
Chef and host
Andrea is 100% Tuscan. Everything about this man is true to his native land. Andrea has been a chef (restaurant, hotel and personal), restaurant owner, gardener, pizza maker, winemaker, villa host and sommelier. With his extensive background in food, wine and the use of authentic fresh ingredients as well as ancient grains, his cooking is an extension of his natural way of living in the world.
He is a relaxed, fun-loving, wholehearted person who puts everyone at ease. His cooking lessons are an "event", to say the least, whereby folks are invited into his personal home to share a relaxed learning experience that involves shopping for ingredients, picking vegetables from his organic garden, a stop as his family winery next door, then preparing and eating lunch (or dinner) together. The result is the most magical Tuscan day you could ever imagine. This is not your ordinary cooking lesson or foodie experience in Tuscany. This is the real thing.
Bernardo Conticelli
Sommelier, wine and olive oil producer
Bernardo graduated in Political Science with a thesis on wine-making legislation. Having found his calling he then moved to Paris where he obtained a Master of Science in Wine Management, a diploma in Management and Marketing Wines and a Masters in "Programmes and Evaluation of Regional Policies" for the Tuscan region.
He has obtained the internationally recognized WSET Level III Advanced Certificate in Wines and Spirits and the AIS Sommelier Diploma and is currently preparing for the WSET Level IV Diploma. Bernardo profoundly believes in what he does and is always looking for opportunities to gain greater expertise and knowledge. He has taken courses in sensorial analysis at the Université du Vin di Suze la Rousse and in Wine Marketing at the Université Montpellier SupAgro (France) and the UC Davis University of California (USA). In May 2010 he won the "Great Wine Capitals International Student Grant".
Bernardo currently lives between Florence and Paris where he collaborates with Bettane + Desseauve as Project Manager for Italy as well as working with Italian and foreign companies organizing tasting courses and introductions to the geography of Italian wines.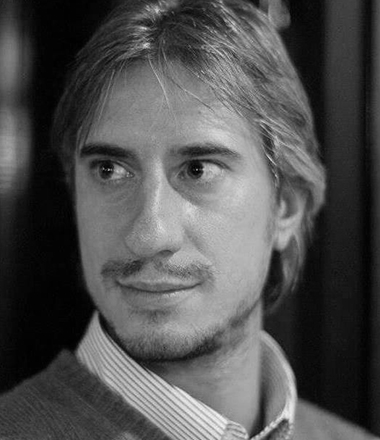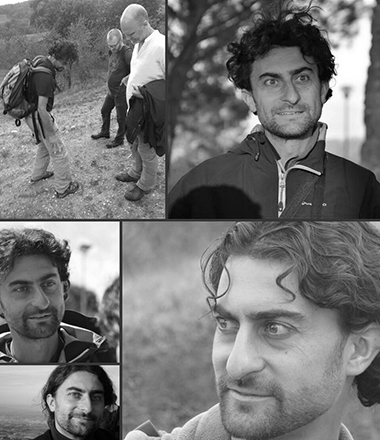 Lorenzo Anselmi
Nature Guide, Historia
Lorenzo has been a nature guide and expert tour leader since he was still a student of foreign languages and literature. He then decided that what seemed to be just a temporary job would suit him very well as a career. He is fondly in love with his native region, Tuscany, whose various landscapes, towns and works of art he keeps admiring at every single step.
He also enjoys exploring the rest of the world and that is what he does in his spare time, together with studying, reading and writing. He has written a historical novel and has his Master's degree in Cultural Anthropology.
Lorenzo lives in his native village Murlo in Tuscany with his Nepalese wife, Maya.
Francesco Mazzei
Wine producer, Castello di Fonterutoli
Francesco Mazzei and his brother, Filippo, are the 24th generation of the Mazzei family dedicated to world-class winemaking. For over a decade, Francesco has managed his family's Fonterutoli estate where some of Italy's most prestigious wines are produced.
In 1987 he and Filippo established the Belguardo estate in the Tuscan coastal zone of Maremma. Sicily's Noto region is home to the family's Zisola estate and Nero d'Avola vineyards.
Born in Florence, Francesco studied the classics before obtaining a degree in political science. He sits on the board of directors of the Chianti Classico Consortium, where he is also a marketing committee coordinator. Since 1998, he has been a member of the board of directors for the Morellino di Scansano Consortium, bringing his experience to bear on a relatively new organization.
Francesco lives in Tuscany with his wife and children.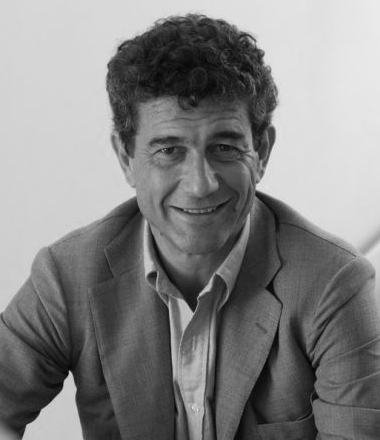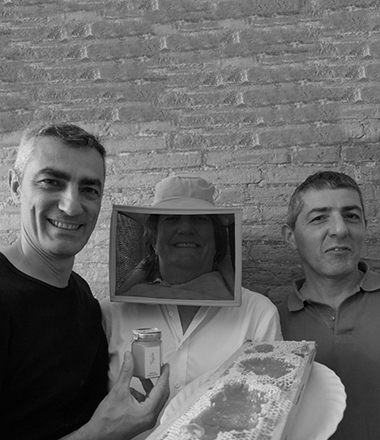 Pierpaolo and Fabrizio Cazzola
Beekeeper and honey producers, Apicoltura Cazzola
The Cazzola farm at Altedo in the province of Bologna is owned by the two Cazzola brothers who have been producing honey there for over 20 years. The hives were originally set up to pollinate the family's orchards but soon became the overriding passion of the Cazzola family. Encouraged by the praise of friends and family, Pierpaolo and Fabrizio began to sell their honey at first locally, then nationally and now internationally.
The brothers are as enthusiastic about their bees and honey as they were at the outset. Acacia honey remains their flagship product but their decision to practice nomadism and expand into different types of honey has meant that the company has become internationally recognised for its excellence and creativity.
Francesco Marone Cinzano
Wine producer, Col d'Orcia Winery (Montalcino)
Francesco's life is linked to his family's long standing tradition of winemaking which dates back to the 17th century. For more than four centuries the Cinzano name has been associated with high quality wines.
Francesco was born in Lausanne in 1959. After completing his financial training and joining the family company he moved to Sydney to work. His father, Count Alberto Marone Cinzano, called him back to Europe in 1984 to assist him in negotiations with IDV and IFINT. The next year he moved to London before returning to Italy in 1987 to work in Cinzano at the Export Department of Turin. He was assigned to Cinzano Spain in 1988. He remained here for 3 years and then moved to Geneva, Switzerland, where he lived and worked from 1990 to 1993. In 1992 he inherited Col d'Orcia estate and became Chairman of the company.
Franceseco is married to Marcella Pittaluga, born in New York into a Turinese family. They have three children: Alberto born in 1991, Santiago in 1994 and Nicoletta in 1996.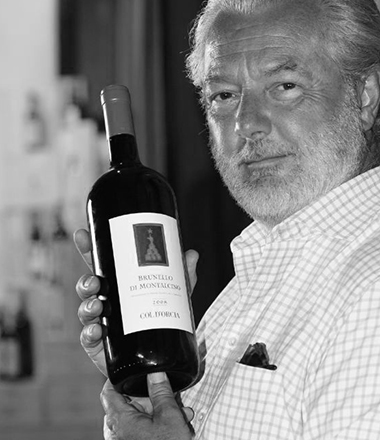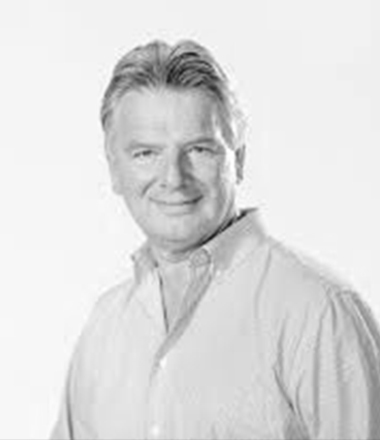 Fabrizio Fusi
Olive oil producer, Fiorentini Firenze Olificio
Fabrizio Fusi's family have been producing oil since 1946 in Chianti and his children, Martina, Michela and Massimo are the third generation to work for the family company. Born in the 1950s, Fabrizio grew up watching the olive trees being pruned and harvested and waited eagerly each November for a taste of the new season's oil drizzled on a slice of thick Tuscan bread.
Fabrizio Fusi's family have been producing oil since 1946 in Chianti and his children, Martina, Michela and Massimo are the third generation to work for the family company. Born in the 1950s, Fabrizio grew up watching the olive trees being pruned and harvested and waited eagerly each November for a taste of the new season's oil drizzled on a slice of thick Tuscan bread.
With his help, the company became established at a national and international level and by 1991, together with his two sisters and his brother-in-law, Fabrizio founded the Castel del Chianti company, later the Fiorentini Firenze company.
Today, the company is run by Fabrizio, his wife and his three children and is internationally famous for its high quality olive oils.
Giovanni Cavalli
Balsamic Vinegar Producer, Acetaia Cavalli
Giovanni inherited the family Balsamic vinegar business from his father, Ferdinando, who created a new branch to the family's wine making activities by pouring his passion for quality into this special product.
Giovanni has much to live up to as his family's vinegar has been winning prestigious prizes since 1969 when his father won the Palio for the best Balsamic vinegar. Fortunately Giovanni is continuing the tradition and won the prize in 2012 and 2013.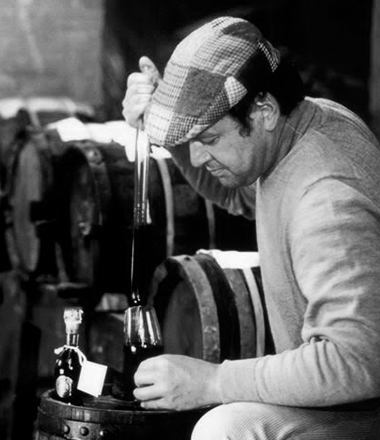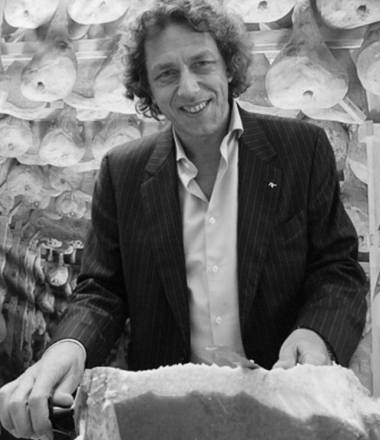 Vladimir Dukcevich
Prosciutto maker, Principe Foods
Vladimir was born in 1972, in Trieste, a city located in the northeast of Italy, on the Adriatic Sea, not far from Venice and from the Slovenian border. It was in this city that his grandparents arrived in 1945, after they left their small village in Croatia in search of fortune. His grandfather rented a tiny warehouse and started curing, roasting and smoking Italian deli meats. After three generations these small beginnings have grown into a company with a reputation as a world class ham and deli meat producer.
Vladimir Dukcevich started working in the family company, Principe di San Daniele, in 1995 and quickly became as expert a prosciutto maker as his father and grandfather. Under his guidance, the family business now exported to several European countries as well as the USA and Japan.
Later becoming CEO of 100% Dukcevich family-owned Kipre Holding, Vladimir was also elected member of the Board of the 'Prosciutto di San Daniele Consortium'. He followed in his father's footsteps and became president of the Consortium in 2011.
Perhaps most important of all is that, in the four years, Vladimir has become the very proud father of Raphael and Gabriele, adding special value to his busy life. Both children are big fans of their father's prosciutto!

"I've had the privilege of working with Carol numerous events beginning almost 20 years ago. In that time, I have not only seen consistency of commitment, energy and work ethic, but also the evolution of a very sophisticated level of taste and attention to just the right detail."
Peter Kiernan