An Alcohol-Free Tuscan Retreat
Delight the senses and immerse yourself in nature and adventure
Oct 7-14, 2023
In this weeklong retreat in the Tuscan countryside, we'll experience nature and culture, connect over thoughtfully curated and locally sourced meals at abundant tables, and celebrate being alcohol-free by delighting in the pleasure, beauty and enchantment of Italy.
The intention of this retreat is to reclaim joy and pleasure, to relish in our five senses, and to soak in the richness of our surroundings. Our time will be balanced between cultural activities and time spent in nature, with built-in downtime and plenty of opportunities to connect with each other. Mornings will be spent in (optional) quiet contemplation. Afternoons will either be spent on a local excursion, and/or doing group activities led by Dani. You will be invited to retreat fully into the experience and to give over to the allure of Tuscany.
Our home base is a stone farmhouse called Podere La Valle. The farm is located at the center of a 370-acre herbal-aroma plants farm whose primary focus is the year-round cultivation of plants for the production of organic Tuscan essential oils. The property includes a built-in trail system throughout the farm, perfect for daily hikes, reflection, and meditation. Our local guides and transports will whisk us away for food tastings and visits with Tuscan food artisans and/or craft artisans.
Our days will begin with early morning contemplative practice or walks on the property. Afternoons will include excursions to local villages—including a visit to a pecorino cheese farm or an ancient grain flour mill, and a private chef's countryside home, just to name a few. There will also be interactive teaching elements and journal writing sessions led by Dani.
Activities will foster intimate, once-in-a-lifetime experiences with local artists and artisans, and the potential to cultivate lifelong connections with your fellow participants. Though you will be encouraged to take part in all this retreat offers, all program activities are optional, so you can discern what is best for you to fully rest and restore.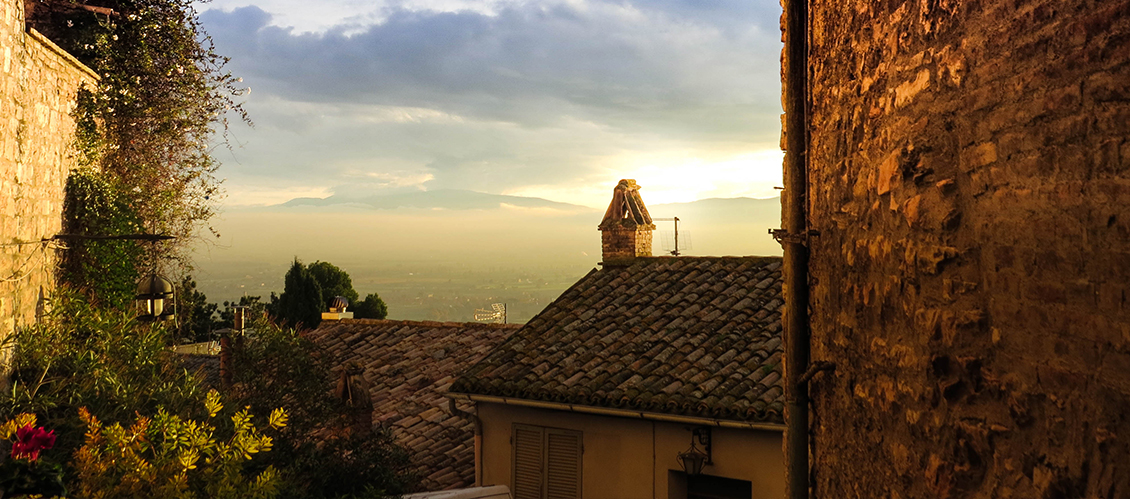 Day 1 – Saturday, 7 Oct

ARRIVAL DAY – PODERE LA VALLE – Castellina in Chianti.

There will be a group shuttle (or a series of shuttles) from Florence center or airport–based on guest arrival times.

NOTE: We recommend flying in one day early – Oct 6th – with one overnight in Florence. (recommended hotel: Hotel Orto de' Medici.

1:30 pm: Welcome buffet lunch at Podere La Valle. Afternoon walk on the property. Orientation of place. Visit to owner Jerome's essential oil distillery – just below the villa property.

7:30 pm: Light dinner and introductions; overview of the week.

Podere La Valle  (L, D)

Day 2 – Sunday, 8 Oct

ARRIVAL DAY – PODERE LA VALLE – Castellina in Chianti.

7:00 am: We'll begin the day with a Morning Mindfulness Practice.

8:30 am: Breakfast

9:30 am: We begin our journey today with a visit to an artisan terracotta studio in Impruneta. For seven centuries the historical furnaces of Impruneta have been handing down through generations, this precious and ancient art of terracotta, finding evidence in virtuous examples, such as the Dome of Santa Maria del Fiore, the Basilica of San Lorenzo, the Laurentian Library, the Medici Chapels and many others. Since 1309, the new art of mezzinai and orciai (terracotta workers) has been established. We'll visit a beautiful historical studio and watch the artists in action. Unforgettable! Late morning cooking lesson/lunch with Eleonora (female olive oil producer) on her olive tree farm, Monteoriolo.

Eleonora and her husband Marco have three children: Tommaso, Filippo, and Livia. For them, Villa Monteoriolo is the hub of activity where they all work and spend a lot of time together. The "terra", or land, is intrinsic to everything. Eleonora says "there, we blend our memories and our hearts."

At Monte Oriolo producing olive oil is a family matter. The care they put into the trees and in the fields, is the same care they have for enjoying daily meals at the table. Strolling the property, cooking with Eleonora, tasting their oil and walking through her synergetic garden is all part of a very unique, family, Tuscan experience. We'll cook, eat and taste olive oil!

8:00 pm: Light dinner cooked together back at the property.

(Dinner not included this evening.)

Podere La Valle  (B, L)

Day 3 – MONDAY, OCT 9

DAY TRIP TO SIENA

7:00 am: Morning Creative Contemplation session with Dani

8:30 am: Breakfast

10:00 am: After breakfast, we will head into what some consider one of Italy's most intriguing and loveliest Medieval city: Siena. We will be met by a local professional guide who will share Siena living and the fascinating history of their year-round engagement, The Palio horse race. The afternoon is then free to grab some lunch on your own, hang out in Il Campo (the main piazza) to watch people, do some shopping (pick up supplies for tonight's dinner) or explore the dazzling, winding streets of this big, very Italian "town"–before heading back to the villa.

Dinner on own/shared cooking.

Podere La Valle (B, D) 
Day 4 – TUESDAY, OCT 10

HIKE THROUGH CHIANTI VILLAGES

7:00 am: Morning Creative Contemplation session with Dani

9:00 am: Breakfast

This morning we'll stop in to explore the lovely original and historical market towns of Greve in Chianti. Connection in nature experience guided by Dani. 3hr nature hike, rolling hills – Walking level moderate
Our destination: Panzano in Chianti where we'll stop in to meet a famous singing, (& Dante reciting) butcher named Dario. Free time in Panzano for a butcher lunch, trattoria pasta or quick sandwich in town – ON OWN.
Transfer back to La Valle.

5:30/6:00 pm: This evening we will enjoy a hands-on cooking class at the villa where we will learn to prepare a few Tuscan dishes with chefs Mirella and Stefano. These two life-long Florentine cooks have a passion and drive to share their love of the land, the freshness, history and simplicity of ingredients and big, bountiful flavors. A memorable experience awaits us!

We'll learn and cook together and then enjoy the results of our efforts.

Podere La Valle (B, D)

Day 5 – WEDNESDAY, OCT 11

FORAGING IN THE TUSCAN WILD, PIZZA BY NIGHT

7:00 am: Morning Mindfulness Practice

8:30 am: Breakfast

11:00 am: Later in the day we will meet up with a local nature guide Marco who will take us foraging for spontaneous herbs, edible greens and flowers and if we're lucky, porcini mushrooms!
Our foraging excursion will be followed with a lesson and tasting on how to make curative, restorative or relaxing herbal teas. Light lunch provided.
Connection in nature experience guided by Dani

7:00 pm: This evening we'll enjoy the special treat of mouth-watering, delicious pizzas made with ancient grain flour – served up by pizza maestro, Andrea (otherwise known as "A Man From Chianti") and from his traveling tiny pizza food truck.

Podere La Valle (B, L, D)

Day 6 – THURSDAY, OCT 12

CYCLING IN CHIANTI

7:00 am: Morning Mindfulness Practice

8:30 am: Breakfast

10:00 am: We'll shuttle to Gaiole in Chianti where we'll pick up our standard mtb/road or e-bikes and begin a guided exploration of the stunning Tuscan countryside by bike! Undulating hills dotted with vines and olive groves, green pastures and harmonious stone houses. Half-way through our ride we will stop for a locally curated picnic (with loads of surprise goodies!) and continue on with our ride back to Gaiole village.

Rest and down time back at the villa before dinner and closing circle at the villa.

Podere La Valle  (B, L, D)

Day 7 – FRIDAY, OCT 13

TRANSFER TO FLORENCE

8:00 am: Morning Mindfulness Practice

9:00 am: Breakfast

The rest of the morning is yours to enjoy the villa property and spa
An *optional* massage can be scheduled this morning-at an additional cost from 9-12:00.

12:00 pm: light villa lunch followed by departure for Florence.

We'll explore Piazzale Michelangelo and the sweeping views of Florence en route to Florence.

3:00 am: Afternoon check in to the hotel.

Final light dinner in Florence.

Hotel Orto de' Medici (B, D)

Day 8 – SATURDAY, OCT 14

ARRIVEDERCI – FLORENCE

8:30 am: Breakfast

*Some folks will be departing today. Optional additional day in Florence (booked via Moveable Feasts or on your own) at Hotel Orto de' Medici or other. Contact Carol – info@carolsmoveablefeast.com for more info on options for continued stay in Florence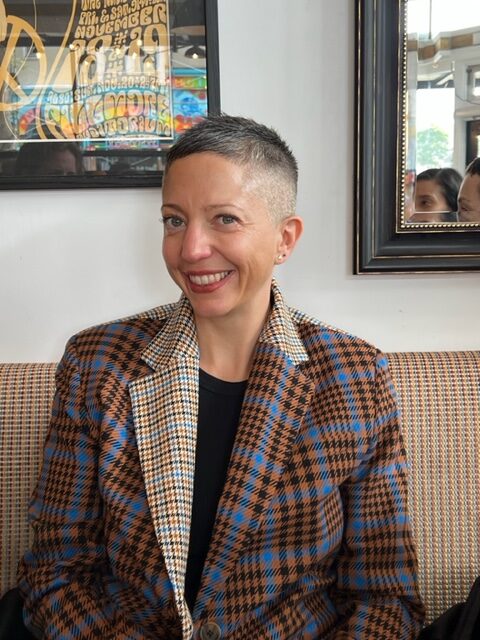 Dani Cirignano
She prefers the margins over the middle every time.
(MFA) is a writer, Integral Coach, and recovery guide located in San Francisco, CA who weaves together her commitment to creativity, recovery, and life design in various ways. As a coach, she loves working with creative, ambitious people who learn to work with—not against—their innate talents and gifts so they can design a bold, on-purpose life that aligns with their values. She writes about recovery, creativity, community, and her beloved San Francisco, and holds that it's an expanded sense of joy, pleasure and play that is the ultimate aim of personal growth and self development. She is also the founder of the SELF MADE online membership, a rebellious recovery community that empowers people to liberate themselves from societal programming and to step audaciously into a liberated, alcohol-free life.
Website: www.joinselfmade.com
Instagram: @joinselfmade
Carol Sicbaldi
Carol Sicbaldi is Italian by Origin. Italian and Original.
Imagine spending your days introducing dynamic world travelers to the hidden corners of the Mediterranean? For Carol, that dream is part of her everyday life. She describes her adoptive home of Italy as being many things to her; there are few places where a respect for heritage and tradition runs so deep.
Her life's pleasure is to connect her guests with artisans who have dedicated themselves to the pursuit of perfection and mastery of the time-honored methods passed down from their forbearers. Her guests meet cheese makers, bakers, honey producers, herbalists, farmers, chefs, artists and olive oil producers. Each day here is celebrated for its simplicity.
Carol is the conductor of these authentic local experiences. Her Moveable Feasts tours extend to authentic home cooked meals, pop-up picnics and tastings, and walking in nature. Her deep understanding of the places she shares with her guests ensure an insightful foray into the pleasures of this region.
Website: www.joinselfmade.com
Instagram: @carols_moveable_feast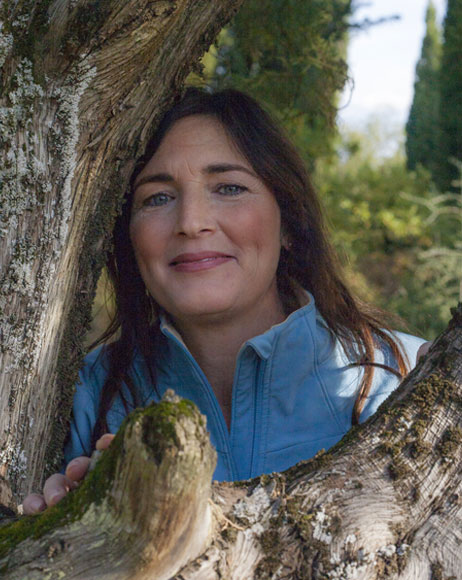 €3,500 per person (based on double occupancy)
€425 single supplement (single room request)
Price includes:
8 nights accommodations (6 nights in Tuscan villa, last 2 nights in Florence)
All tour transfers and luggage shuttles (not including airport in/out taxi)
Services of a local, bi-lingual guide
Guidance/ inspirational sessions led by Self Made Leader Dani Cirignano
7 breakfasts, 5 lunches, 6 dinners
2 cooking lessons
Local hikes led by Environmental Guide Carol Sicbaldi
A foraging session in the Tuscan woods with forager Marco
Tuscan village visits
Artisan visits (including food /tea/AF drinks & oil tastings)
Not included :
International airfare
Pre and post night accommodations at Orto de'Medici Hotel in Florence
Airport taxi in/out of Florence (tram or private taxis available)
2 lunches/1 dinner
Massages
Tips/gratuities
A joint heart-collaboration and labor of love between Dani Cirignano and Carol's Moveable Feast.
For further details and booking information please contact Carol at info@carolsmoveablefeast.com or call her (CET time zone) toll-free from the US & Canada @1-877-6600738.