A SOBER RETREAT WITH TAMMI SALAS
ART, REFLECTION & IMMERSION IN NATURE
October 22-29, 2023
Awaken your senses in Tuscany–with Tammi Salas.
This is an invitation to join Sober Artist & Coach Tammi Salas for a Proof of Life workshop & retreat in the awe-striking Tuscan countryside.
Our base will be a beautiful stone farmhouse called Podere La Valle. The farm is located in the center of a 370 acre herbal-aroma plants farm whose primary focus is the year-round cultivation of plants for the production of  gorgeous Tuscan, organic essential oils. This property is the perfect location to base our retreat–as it includes a built-in trail system throughout the farm–for  daily hikes, reflection, creating art and meditation.
Throughout the week, our local guide Carol Sicbaldi (an American hiking guide based in Italy for 22+ years) will lead us on adventures along the trails, visiting artists/artisans, in-depth food tastings; walks and talks with foragers,  and other special friends and farmers.
This is an incredible invitation to join Tammi for this special event in Tuscany–to indulge all  your senses while being surrounded by stunning, natural beauty, enjoying  exclusive visits with authentic Tuscan people all curated and enhanced by the unique teachings of Tammi Salas.
Our days will begin with early morning optional yoga sessions, meditations or walks on the property. There will be daily Proof of Life sessions led by Tammi Salas. Our afternoons will include excursions to local villages, a pecorino  cheese farm or an ancient grain flour mill. Or,  we gather to  prepare lunch or dinner in a private chef's countryside home.
These intimate, once-in-a-lifetime experiences are not easy to find. Strong connections with local people, lifelong relationships with simple amazing folks, means we will be creating unforgettable memories together.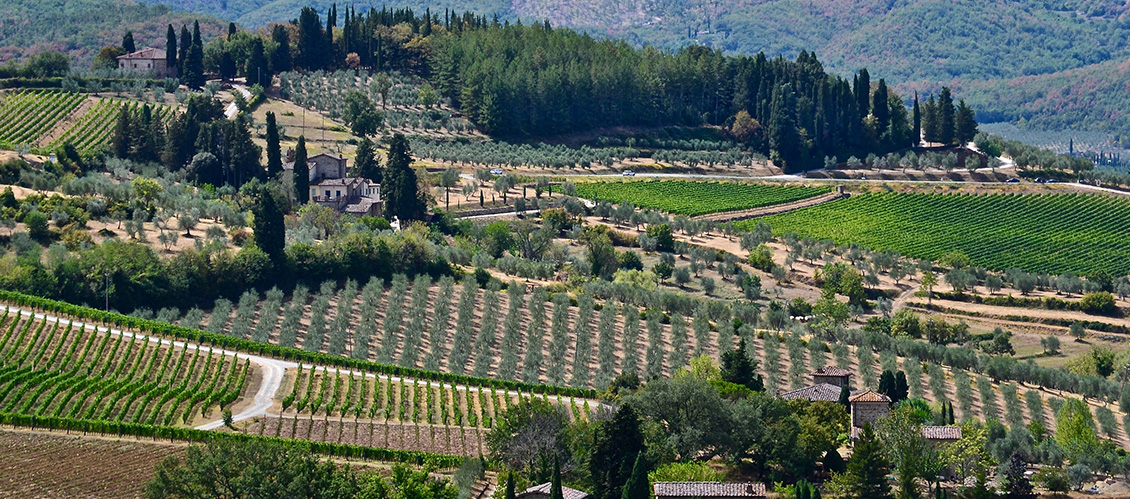 Sunday, Oct 22

ARRIVAL DAY – PODERE LA VALLE – Castellina in Chianti

There will be a group shuttle (or a series of shuttles)  from Florence center or airport–based on guest arrival times.

NOTE: We recommend flying in one day early – Oct 21st – with one overnight in Florence. (recommended hotel: Hotel Orto de' Medici).

1:30pm: Welcome buffet lunch at Podere La Valle.
Afternoon walk on the property. Orientation of place. Proof of Life intro with Tammi.
Visit to owner Jerome's essential oil distillery – just below the villa property.

7:30pm: Dinner at introductions; overview of the week.

Podere La Valle  (L, D)

Monday, Oct 23

TERRACOTTA & OLIVE OIL

7:00am: This morning will begin with an optional yoga class or meditation/journal Tammi.

8:30am: Breakfast.

9:30am: We begin our journey today with a visit to an artisan terracotta studio in Impruneta. For seven centuries the historical furnaces of Impruneta have been handing down through generations, this precious and ancient art of terracotta, finding evidence in virtuous examples, such as the Dome of Santa Maria del Fiore, the Basilica of San Lorenzo, the Laurentian Library, the Medici Chapels and many others. Since 1309, the new art of mezzinai and orciai (terracotta workers) has been established. We'll visit a beautiful historical studio and watch the artists in action. Unforgettable!

Late morning cooking lesson/lunch with Eleonora (female olive oil producer) on her olive tree farm, Monteoriolo.
Eleonora and her husband Marco have three children: Tommaso, Filippo, and Livia. For them, Villa Monteoriolo is the hub of activity where they all work and spend a lot of time together. The "terra", or land, is intrinsic to everything. Eleonora says "there, we blend our memories and our hearts."

At Monte Oriolo producing olive oil is a family matter. The care they put into the trees and in the fields, is the same care they have for enjoying daily meals at the table. Strolling the property, cooking with Eleonora, tasting their oil and walking through her synergetic garden is all part of a very unique, family, Tuscan experience. Let's cook, eat and taste olive oil!

8:00pm: Dinner back at the property.

Carol introduces a variety of AF Italian drinks!

Podere La Valle  (B, L, D)

Tuesday, Oct 24

TOUR & TASTES IN  SIENA

7:00am: This morning will begin with an optional yoga class.

8:30am: Breakfast.

9:00am: Morning Proof of Life session.

10:00am: After breakfast, we will head into what some consider one of Italy's most intriguing and loveliest Medieval city:  Siena. We will be met by a local, certified Siena guide who will share her tales of  "Siena living" and the fascinating history of their year-round engagement in The Palio horse race.

The afternoon is then free to grab some lunch on your own, hang out in Il Campo (the main piazza) to watch people, do some shopping or explore the dazzling, winding streets of this big, very Italian "town"–before heading back to the villa. OR,  afternoon Proof of Life session.

8:00pm: Dinner.

Podere La Valle (B, D)

Wednesday, Oct 25

HIKE THROUGH CHIANTI VILLAGES

8:00am: This morning will begin with an optional meditation.

9:00am: Breakfast.

This morning we'll stop in to explore the lovely original and historical market towns of Greve in Chianti. Connection in nature experience guided/Tammi.

3hr nature hike, rolling hills – Walking level moderate

Our destination: Panzano in Chianti where we'll stop in to meet a famous singing, (& Dante reciting) butcher named Dario. Free time in Panzano for a butcher lunch,  trattoria pasta or quick sandwich in town – ON OWN.

Transfer back to La Valle.

5:30/6:00pm: Cooking lesson.

This evening we will enjoy a hands-on cooking class at the villa where we will learn to prepare a few Tuscan dishes with chefs Mirella and Stefano. These two life-long Florentine cooks have a passion and drive to share their love of the land, the freshness, history and simplicity of ingredients and big, bountiful flavors. A memorable experience awaits us!
We'll learn and cook together and then enjoy the results of our efforts. OR, evening Proof of Life – Workshop with Tammi.

Podere La Valle  (B, D)

Thursday, Oct 26

CYCLING IN CHIANTI

7:00am: Yoga.

8:30am: Breakfast.

10:00am: We'll shuttle to Gaiole in Chianti where we'll pick up our standard mtb/road or e-bikes and begin a guided exploration of the stunning Tuscan countryside by bike! Undulating hills dotted with vines and olive groves, green pastures and harmonious stone houses.

Half-way through our ride we will stop for a locally curated picnic (with loads of surprise goodies!) and continue on with our ride back to Gaiole village.

Podere La Valle (B, L, D)

Friday, Oct 27

FORAGING IN THE TUSCAN WILD, PIZZA BY NIGHT

7:00Am: Yoga.

8:30am: Breakfast.

10:00am: This morning we will meet up with a local nature guide, Marco, who will take us foraging for spontaneous herbs, edible greens and flowers and if we're lucky, porcini mushrooms! Our foraging excursion will be followed with mini-lesson and tasting on how to make curative, restorative or relaxing herbal teas. Light lunch provided.

The rest of the day is yours to enjoy the villa and all it has to offer. OR, take a quick walk or shuttle into the nearest town: Castellina in Chianti for more exploration.
*An optional massage can be scheduled at an additional cost.

7:00pm: This evening we'll enjoy the special treat of mouth-watering, delicious pizzas made with ancient grain flour – served up by pizza maestro, Andrea (otherwise known as "A Man From Chianti") and from his traveling tiny pizza food truck.

Podere La Valle  (B, L, D)

Saturday, Oct 28

RETURN SHUTTLE TO FLORENCE

8:30am: Breakfast.

10:00am: Transfer with bags to Florence.

Carol will take us on a tour of some unique artisan shops (jewelry, art galleries, atelier ecc.).

We'll take an optional walk up the hill to Piazzale Michelangelo. If you have seen a panoramic photograph of Florence, chances are it was taken here. The piazzale is one of the most popular destinations for jaw-dropping views of the city.

LUNCH AND TIME ON OWN TO WANDER.

The rest of the day is yours to explore the endless possibilities Florence has to offer. Choose to visit open food markets, a few of the many museums or browse the shops.

2:00pm: Check into the Florence hotel.

We'll meet-up tonight for a healthy, final dinner together in town.

Hotel Orto de' Medici (B, D)

Sunday, Oct 29

DEPARTURE DAY – ARRIVEDERCI

The rest of the day is yours to explore the endless possibilities Florence has to offer. Choose to visit open food markets, a few of the many museums or browse the shops.

This morning we will enjoy a final breakfast together before packing up and saying arrivederci as we part ways.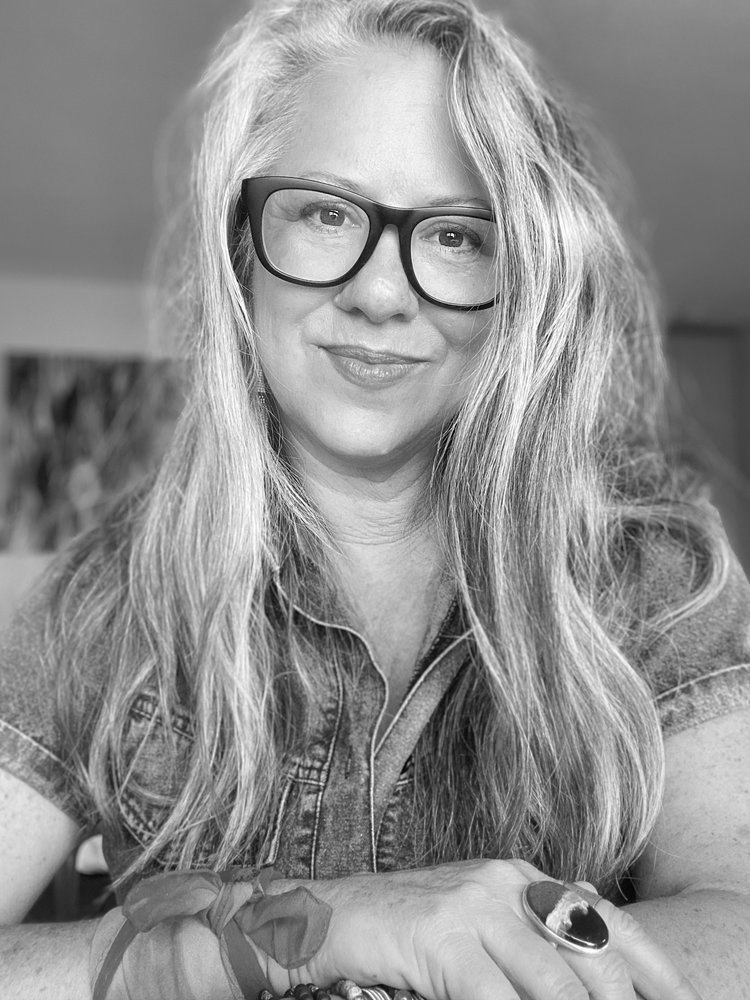 Tammi Salas
Tammi Salas is a Sober. Dignified. Creative. Woman.
She is a painter, diligent list-maker, gray area drinking and creativity coach, as well as a certified Art 4 Healing facilitator. She co-hosted the The Unruffled Podcast, a weekly show that highlighted the intersection between recovery and creativity. She is also the Creative Ringleader behind the Ray of Light Online Membership Community for women, where they explore monthly themes based on colors, words and influential creative souls. She is also a sobriety support meeting leader at The Luckiest Club. Tammi makes art every single day. She lives in a small coastal fishing village in Northern California and daydreams about moving to Paris.
Website: tammisalas.com
Instagram: @tammisalas
Carol Sicbaldi
Carol Sicbaldi is Italian by Origin. Italian and Original.
Imagine spending your days introducing dynamic world travelers to the hidden corners of the Mediterranea? For Carol, that dream is part of her everyday life. She describes her adoptive home of Italy as being many things to her; there are few places where a respect for heritage and tradition runs so deep. Her life's pleasure is to connect her guests with artisans who have dedicated themselves to the pursuit of perfection and mastery of the time-honored methods passed down from their forbearers. Her guests meet cheese makers, bakers, honey producers, herbalists, farmers, chefs, artists and wine and olive oil producers. Each day here is celebrated for its simplicity. Carol is the conductor of these authentic local experiences. Her tours with Carol's Moveable Feasts extend to authentic home cooked meals, pop-up picnics and wine tastings, and walking in nature. Her deep understanding of the places she shares with her guests ensure an insightful foray into the pleasures of this region. Slow down, appreciate the rhythm and flavors of a simple life; let Carol show you the way.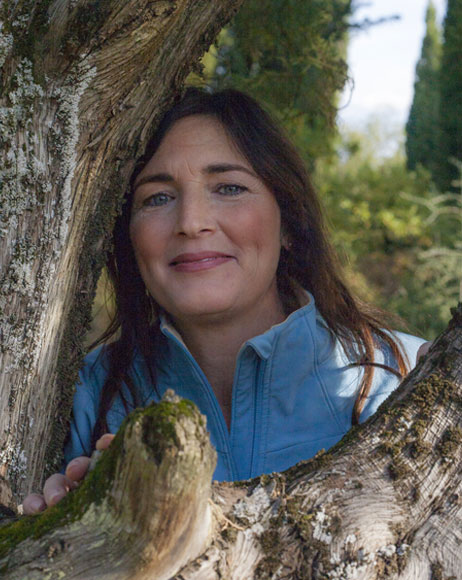 € 3,895.00 per person (based on double occupancy)
Single supplement: €425.00
Price includes:
7 nights accommodations (6 nights in Tuscan villa, last night in Florence)
All tour transfers and luggage shuttles (not including airport in/out taxi)
Services of a local, bi-lingual guide Carol Sicbaldi
Daily teaching &  "Proof of Life" workshop led  by Tammi Salas
7 breakfasts, 5 lunches, 8 dinners
2 cooking lessons
Local hikes led by environmental guide & tour leader Carol Sicbaldi
A foraging session in the woods with Tuscan forager Marco
Tuscan village visits
Artisan visits
Tastings (including cheese/honey/chocolate /tea/AF drinks & oil tastings)
Not included :
International airfare
Pre-night accommodations at Orto de Medici Hotel
Airport taxi in/out of Florence (tram or private taxis available)
3 lunches
Tips/gratuities
Limited space available for this incredible once in a lifetime journey. A 20% non-refundable deposit of $990 is due upon booking (shared occupancy). The remaining balance is due 90 DAYS prior to start date, February 28, 2023.
A joint heart-collaboration and labor of love between Tammi Salas and Carol's Moveable Feast.
For further details and booking information please contact Carol at info@carolsmoveablefeast.com or call her (CET time zone) toll-free from the US & Canada @1-877-6600738.