AWAKENING THE SENSES 2023 RETREAT IN TUSCANY
This unique experience of connection, friendship and culture, with wellness leader Laura Mushenko is a once in a lifetime experience in one of the most magical places on earth: Podere La Valle, Chianti, Tuscany.
Join us to awaken your senses on every level. Our days will be filled with food, artisan, wine, and intimate farmer visits and experiences. We'll walk in nature and forage seasonal greens. One day we'll venture out on e-bikes. We'll cook alongside enthusiastic, exuberant Tuscan cooks and chefs–who have lived a lifetime of understanding nature, seasons and how to prepare simple food and bring it to the daily table, with joy. We'll indulge in their sharing of cultural secrets, fresh, easy cooking and beyond.
Laura will bookend most days of the retreat with morning yoga and afternoon retreat and renewal sessions. From there we'll travel to explore our amazing surroundings and meet with authentic
Tuscan farmers, cooks and artisans. These intimate, once-in-a-lifetime experiences are not easy to find. Strong connections with local people, lifelong relationships with simple amazing folks, means we will be creating unforgettable memories together.
The magic of Tuscan living unfolds in a week of exploring full sensory experiences. Including, daily Laura led pauses to appreciate and activate all our truest, most heart-felt, authentic body, mind & spirit senses.
You cannot miss out on this!
Group min/max – 6 /14 participants
Daily practice with Laura includes:
6:45 -7:45 am ~ MORNING YOGA
An embodiment of a gentle and nourishing yoga experience with Laura. A practice to awaken and connect the body, mind
& spirit with fluidity, energy, ease and Grace, including deliberate intention setting for our day. A practice accessible to all.
5:30 – 6:45 pm ~ 3-4 days include RETREAT & RENEWAL with Laura.
An experience to refill your well, and connect to your heart & soul. Each evening will be unique. Included, may be writing
exercises, simple meditations, small group connection, dance, self-care practices and personal empowerment teachings.
We strongly recommend participants arrive in Florence the night before, May 27th. This pre-night stay in Florence is not included in the tour, but allows for pick up at 11 am on May 28th. We are happy to hold a room for you at Hotel Orto dei Medici in Florence.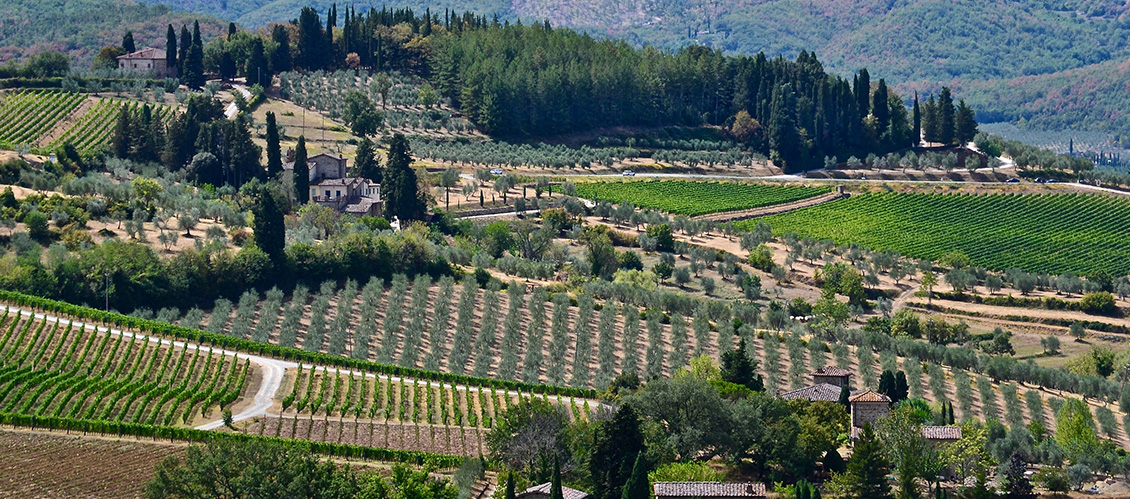 day 1

BENVENUTI – WELCOME & ARRIVAL AT PODERE LA VAL

11:00am – Group pick up at Orto De' Medici Hotel in Florence. Transfer to PODERE LA VALLE for the week. Check-in and orientation. Welcome Lunch. Opening Circle with Laura followed by welcome dinner at Podere La Valle.

day 2

TERRACOTTA, OLIVE OIL & TUSCAN COOKING

Morning yoga with Laura followed by 8:00am breakfast. We begin our journey today with a visit to an artisan terracotta studio in Impruneta. Late morning cooking lesson/lunch with Eleonora on her olive tree farm, Monteoriolo. Garden Walking – Walking level: Easy Return transfer to La Valle followed by Retreat & Renewal with Laura. Dinner at the villa.

day 3

SIENA: GUIDED VISIT AND FREE TIME TO ROAM

Morning yoga with Laura followed by 8:00am breakfast. We will head into Siena. The afternoon is then free time to grab lunch, hang out in Il Campo before heading back to our villa. Urban walking – Walking level: Moderate Return transfer to La Valle followed by Retreat & Renewal with Laura. Dinner: Tuscan BBQ by the pool.

day 4

GREVE IN CHIANTI; FORAGING IN TUSCAN NATURE

Morning yoga with Laura followed by 8:00am breakfast. This morning we'll stop in to explore Greve to Panzano. From here we'll take a hike with our Tuscan forager, Marco. Connection in nature experience guided by Laura. 3hr nature hike, rolling hills – Walking level moderate Our destination: Renzo Marinai farm near Panzano. We'll stop for an informal picnic lunch and wine tasting. Transfer back to La Valle followed by 5PM cooking lesson at the villa followed by dinner.

day 5

E-BIKE RIDE IN VAL D'ORCIA: WILD TUSCANY

Morning yoga with Laura 6:45 – 7:30 followed by 7:45am early breakfast. 8:30 am Departure – Today we'll be exploring the incredible area just south of Chianti: Val d'Orcia. We'll use the e-bike to ride around Val d'Orcia includes stops Bagno Vignoni, San Quirico, Montalcino and Pienza. 3 hr Cycling through rolling hills – Level: Easy/e-bike Return transfer to La Valle followed by Retreat & Renewal with Laura. Dinner at the villa.

day 6

EXPLORING OUR ENVIRONS: RADDA IN CHIANTI, CASTELLINA IN CHIANTI

Morning yoga with Laura followed by 8:00am breakfast. Today we'll turn our focus to Radda and Castellina in Chianti. Followed by a drive up Chianti hills to visit a winery and restaurant. Village Walking – Walking level: Easy Transfer to Lamole followed by lunch & wine tasting at Ristoro di Lamole. Retreat & Renewal with Laura. Evening pizza lesson led by Chef Andrea.

day 7

VILLA RELAX / WALK TO NEARBY CASTLE-WINERY – LUNCH

Morning yoga with Laura followed by breakfast. Morning walk to nearby Castello di Paneretta. Walking rolling hills 1-2 hrs – Walking level: Moderate Afternoon relax by the pool and spa time or massages (upon request). Closing circle with Laura. Final celebration dinner at La Valle.

day 8

ARRIVEDERCI – TRANSFER TO FLORENCE

Morning yoga – with Laura followed by breakfast . Transfer to Florence ~ depart Podere la Valle 10:00am with 2 drop off points – Hotel Orto De' Medici Hotel or Santa Maria Novella train station.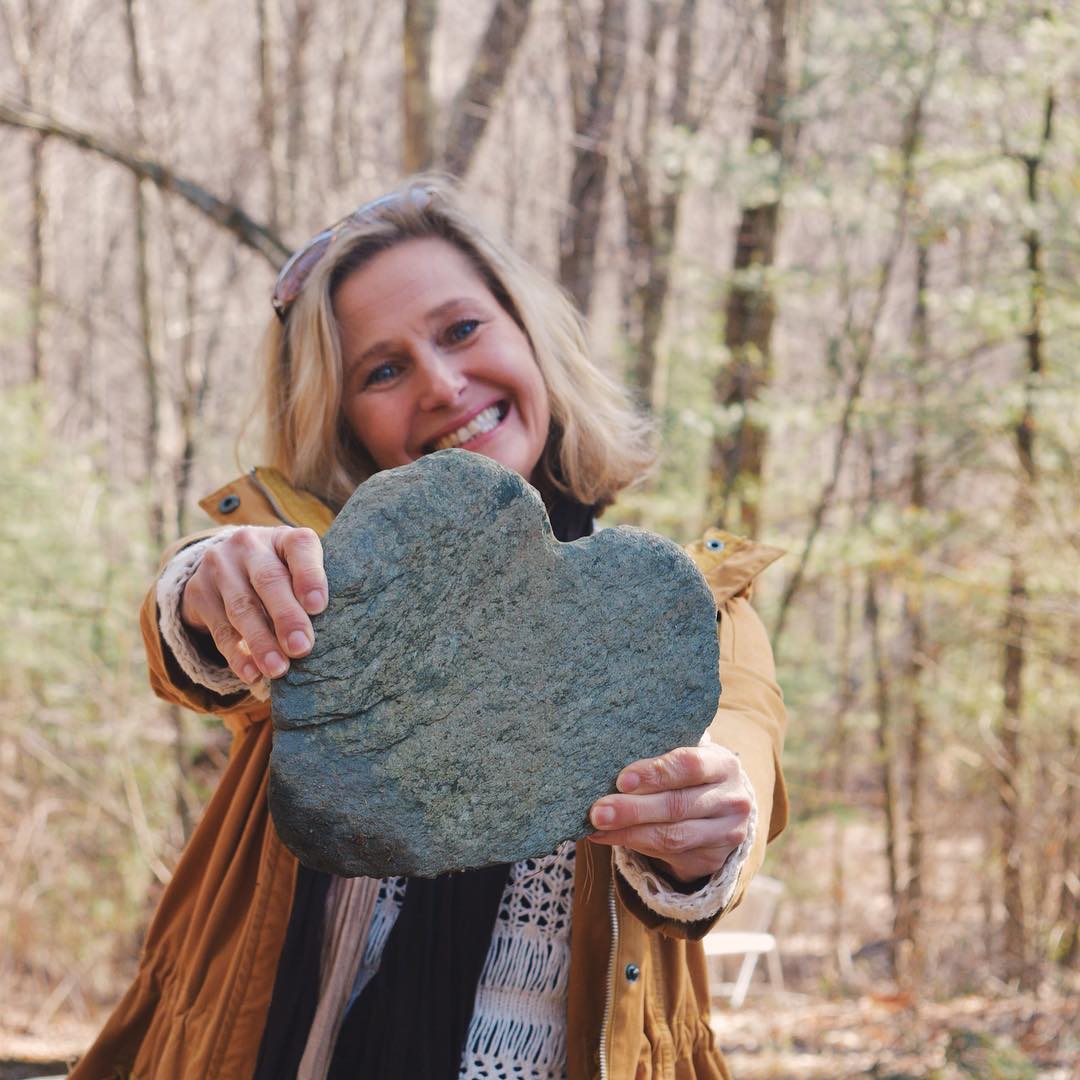 Founder of LPM Joy LLC, Online Empowerment Coach, Mentor, Presenter, Lover of Family, Love, Life, Nature, Beauty & Real Conversation. Deep Spiritual Practitioner, Deliberate Creator, 1000+ hour trained Yoga/Meditation Educator, Passionate Teacher of Living & Loving this Life in Authentic Alignment with Love, Presence, Meaning & Joy. Who am I: A confident, connected, ordinary, perfectly imperfect, inspired, non judgmental, compassionate, passionate woman, mom, wife, family-oriented, that treasures the opportunity to teach the Art of Truly Living & Loving Life. Empowering you to feel fully alive, every damn day. I also am a woman that is free of the opinions of others, and dislikes labels/ boxes of any sort, as I am ever evolving, shifting and changing. I am a forever student of my inner world, wisdom, a student of love, life, personal empowerment, freedom & personal growth. I look forward to sharing transformational tools and practices with you throughout this extraordinary experience. Life will never be the same. "Laura leads not only from years of dedicated practice but with Her heart. If you are lucky enough to explore with her, she will invite you into an experience you can only touch when you feel safe and loved. From this place, the wisdom of your heart can flow." – Jonathan Foust Guiding Teacher, the Insight Meditation Community of Washington Former President of Kripalu Center for Yoga and Health.
Imagine spending your days introducing dynamic world travelers to the hidden corners of the Mediterranea? For Carol, that dream is part of her everyday life. She describes her adoptive home of Italy as being many things to her; there are few places where a respect for heritage and tradition runs so deep. Her life's pleasure is to connect her guests with artisans who have dedicated themselves to the pursuit of perfection and mastery of the time-honored methods passed down from their forbearers. Her guests meet cheese makers, bakers, honey producers, herbalists, farmers, chefs, artists and wine and olive oil producers. Each day here is celebrated for its simplicity. Carol is the conductor of these authentic local experiences. Her tours with Carol's Moveable Feasts extend to authentic home cooked meals, pop-up picnics and wine tastings, and walking in nature. Her deep understanding of the places she shares with her guests ensure an insightful foray into the pleasures of this region. Slow down, appreciate the rhythm and flavors of a simple life; let Carol show you the way.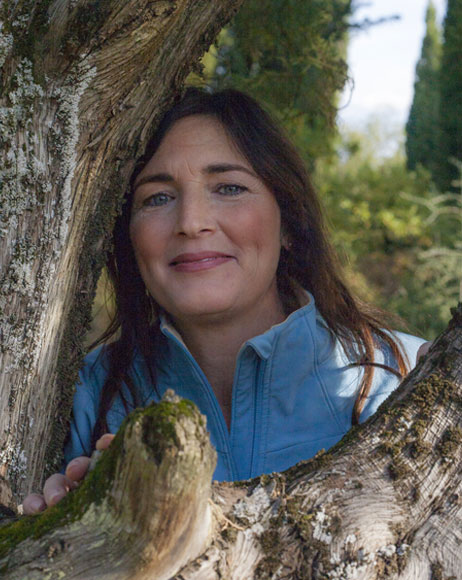 $4950 per person based on shared occupancy.
Price includes:
• All tour transfers from (days 1-8); • Accommodations at Podere La Valle for 7 nights • Retreat program sessions with Wellness Leader Laura Mushenko • Services of local Tour Guide/Sommelier/Environmental Guide Carol Sicbaldi • Services of a local forager, Marco; • All breakfasts (day 2-8), lunches and dinners as noted in itinerary; • All cooking lessons and meals mentioned in the detailed itinerary; • Wine tastings
Not included :
• International air/travel to Florence, accommodations in Florence, • Meals not specified/included with group such as personal time in Siena and Pienza; • Additional wine/drinks (beyond house wine served at dinner); • Additional taxis or transport not indicated in the itinerary; personal beverages and extra coffees; • Laundry or any additional items/services; • Massages (upon request) for our spa day • Tipping for guides and driver/guides/forager/hosts on tour and along the way; • Taxi from airport to Florence arrival hotel
Limited space available for this incredible once in a lifetime journey. A 20% non-refundable deposit of $990 is due upon booking (shared occupancy). The remaining balance is due 90 DAYS prior to start date, February 28, 2023.
A joint heart-collaboration and labor of love between LPM Joy and Carol's Moveable Feast.
For further details and booking information please contact Carol at info@carolsmoveablefeast.com or call her (CET time zone) toll-free from the US & Canada @1-877-6600738.